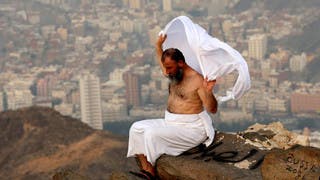 Thursday, 8 September 2016
The Hajj pilgrimage is the fifth pillar of Islam and requires complete focus on the journey – the Ihram help keeps that focus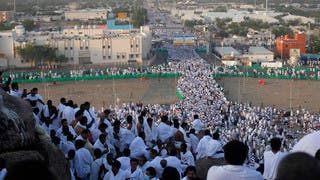 Friday, 18 October 2013
The Chairman of the ready-made Clothes and Textiles Committee in Jeddah Chamber of Commerce and Industry (JCCI) Muhammad Al-Shehri has estimated the volume of pilgrims' spending during the current hajj season to purchase clothes and fabrics at over 1 billion Saudi riyals. This was injected in the clothes market in Saudi Arabia, the volume of whose investments are estimated at SR10 billion. Al-Shehri said the pilgrims will spend about SR1 billion during the Tashreeq days in Makkah, ...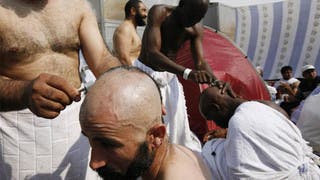 Wednesday, 16 October 2013
New barber shops have sprung up near the "Jamarat" walls in Mina, where pilgrims shave off or trim their hairs after throwing pebbles at walls symbolizing Satan. Most barber shops are owned and run by young Saudis who have been trained in shaving. The prices range between 30 Saudi Riyals ($8) for the complete shaving off of the hair and 15 Saudi Riyals ($4) for shortening it. The young Saudi barbers expressed happiness to be serving the pilgrims, enabling them to complete their hajj ...