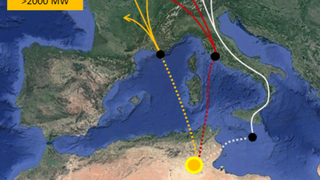 Monday, 14 August 2017
British firm, TuNur Limited, has submitted an authorization request to the Tunisian Ministry of Energy, Mines and Renewable Energy, for establishing a 4.5 GW solar export project, believed to be the largest in the world. The project will be located in the Sahara Desert in Southwest Tunisia, near Rejim Maatoug. According to TuNur CEO, Kevin Sara, the project's location will allow it to produce twice as much electricity in comparison to sites in central Europe. The project will cater to the ...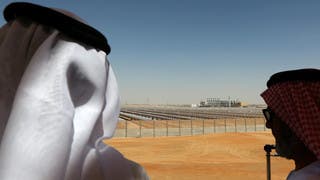 Wednesday, 24 May 2017
Abu Dhabi's government-owned power utility has closed a $872 million (Dh3.2 billion) financing package for what will be the world's largest solar power plant, the utility's top official said on Wednesday. Abu Dhabi Water & Electricity Authority (ADWEA) raised $650 million in debt with the remaining $222 million raised in equity, Director General Saif Saleh al-Sayari told reporters. A consortium of Japan's Marubeni Corp and China's JinkoSolar Holding were ...