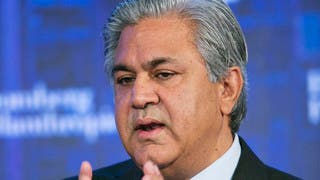 Tuesday, 16 July 2019
On Monday the British-based private equity (PE) firm Actis said that it has acquired the rights to manage two private equity funds which had previously been managed by the buyout fund Abraaj, which closed following regulatory scrutiny.Actis in a statement said that it has taken over the management rights to Abraaj Private Equity Fund IV and Abraaj Africa Fund III. The acquisition will bring Actis' assets under management to $12 billion and includes investments in 14 portfolio funds across ...
Saturday, 15 September 2018
Abu Dhabi Financial Group (ADFG) has submitted a revised bid to acquire the management rights for the Middle East funds of stricken Dubai-based Abraaj, according to a document seen by Reuters. The Abu Dhabi-based alternative investment firm is among more than a dozen bidders seeking to buy the bulk of Abraaj's private equity funds. But in a letter to investors in Abraaj Funds, ADFG said that the bid is unlikely to materialize given the "convolution" of the situation. To ...