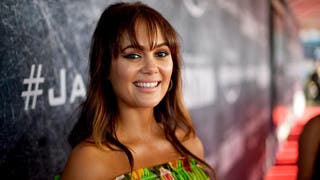 Friday, 14 September 2018
You might know Dina Shihabi from the hit TV series Tom Clancy's Jack Ryan where she stars alongside John Krasinski, or the film Amira and Sam released in 2014, or from her appearances on CBS's Madam Secretary and Saturday Night Live. No matter where you know her from, the familiar face of Shihabi has inarguably earned a spot in Hollywood, and is well on her way to making her mark in the industry, representing Arab actors on the big screen. Born in Riyadh to a Saudi father, Shihabi ...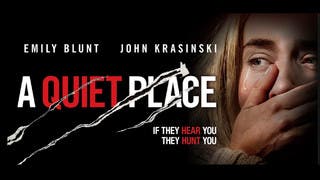 Friday, 6 April 2018
Just imagine having to live in complete silence or die a vicious death by man-devouring alien creatures. This is the simple and innovative story of the horror/alien movie "A Quiet Place." The movie starring Emily Blunt and real life partner and the film's director John Krasinski, will keep you on your toes as you join a small family's struggle for survival without having the luxury of screaming. Horror movie lovers will enjoy the novelty of watching a film where ...