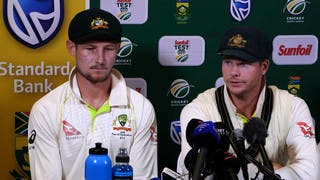 Sunday, 25 March 2018
Steve Smith stepped down as Australia captain on Sunday and has been suspended for one test by the International Cricket Council amid stunning ball-tampering revelations that have plunged the test team into crisis. Smith was also fined 100 percent of his match fee, while opening batsman Cameron Bancroft, who was caught on camera attempting to alter the condition of the ball, was handed three demerit points and a 75 percent fine of his match fee. Bancroft, however, ...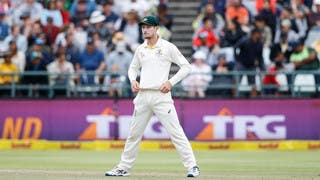 Saturday, 24 March 2018
Australia captain Steve Smith says he is embarrassed and takes responsibility for the actions of his side after they were charged with attempting to change the condition of the ball in the third test against South Africa on Saturday, but he will not be stepping down as skipper. Smith detailed an orchestrated effort from the team's "leadership group" to use sticky tape to pick up hard granules from the pitch and rub these against the ball to try to alter its condition and get it to ...