TOPICS
KNOWLEDGE SUMMIT 2017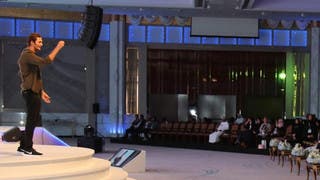 Thursday, 23 November 2017
National Geographic's Jason Silva spoke of an "era of exponential change" with the Fourth Industrial Revolution at the Knowledge Summit 2017, organised by the Mohammed bin Rashid Al Maktoum Knowledge Foundation (MBRF) at the Dubai World Trade Centre. According to Silva, a media artist, television personality and specialist in brain games, the era of exponential change has arrived thanks to technologies evolving over generations, and now transforming at an unprecedented level. ...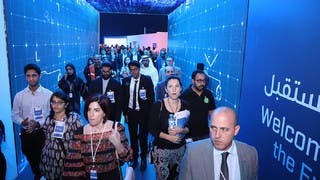 Thursday, 23 November 2017
The Knowledge Summit 2017 explored the impacts of the Fourth Industrial Revolution on the media and content business in a session on the second day on Wednesday titled "The Future of Creating Content". It was moderated by Frankfurt Book Fair Director Jürgen Boos and featured Stephanie Duncan, Digital Media Director at prominent publisher Bloomsbury, and Marta Piekarska, Director of Ecosystem at tech firm Hyperledger. "Books have been around for a long time," ...