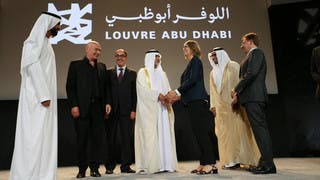 Thursday, 7 September 2017
Louvre Abu Dhabi on Wednesday announced it will open its doors to the public on November 11, 2017. It is the first museum of its kind in the Arab world: a universal museum that focuses on shared human stories across civilisations and cultures. The opening celebrations will include a wide range of public programmes, including symposiums, performances, concerts, dance, and visual arts by renowned contemporary and classical artists. Located in Abu Dhabi, the capital of the United Arab Emirates, ...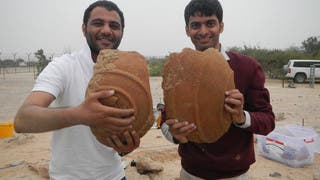 Wednesday, 24 May 2017
Excavations by Abu Dhabi Tourism & Culture Authority (TCA Abu Dhabi) archaeologists have revealed stunning evidence for a 4,000-year-old trading post on Sir Bani Yas island off Abu Dhabi's coast. The excavations focused on a stone-constructed building at a site on the island's south-west coast. Inside the building a number of fragmentary large jars were found. These jars were made in Bahrain around 4,000 years ago and belong to a time when the UAE, Bahrain, Iraq, and south Asia ...