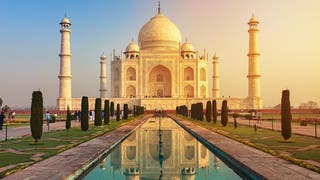 Wednesday, 3 January 2018
In the hopes to preserve the infamous 17th century monument, one of the country's biggest tourist attractions, India will restrict the number of daily visitors to the Taj Mahal. As domestic travel becomes more accessible, the number of Indian tourists has increased rapidly with millions of visitors visiting the Taj Mahal. Specialists believe that the increase in crowds causes wear and tear on the white marble tomb, which already must maintain regular cleaning to stop it from yellowing from ...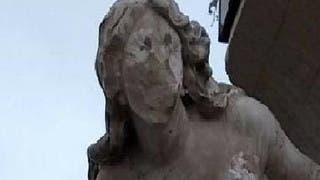 Monday, 18 December 2017
Residents of Setif city in Algeria were shocked by an act of vandalism on the statue of their famous city and its main monument, the Ain el-Fouara fountain. The Salafist Algerian who vandalized the statue saw it as a disgrace, and just a "fetish" for a woman stripped of her clothes. The video was widely shared on social media sites in Algeria on Monday, showing the Salafist climbing the statue, and destroying it using a hammer and an iron bar, specifically focusing on the marble face ...