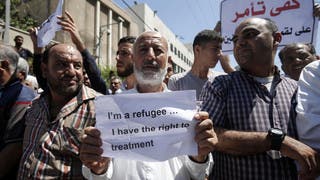 Thursday, 27 September 2018
The Palestinian refugee agency UNRWA on Thursday received pledges of $118 million from donor countries to help it overcome a crisis triggered by US funding cuts, Jordan's foreign minister said. Germany, Sweden, the European Union, Turkey and Japan were among the countries that came forward with extra funds for UNRWA during a meeting held on the sidelines of the UN General Assembly, Ayman Safadi, who co-hosted the meeting on UNRWA's funding crisis, told a news conference. Kuwait and ...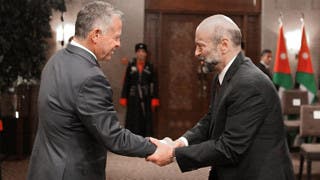 Thursday, 14 June 2018
Jordan's King Abdullah on Thursday swore in a new government led by a former World Bank economist and mandated to review a disputed tax system after widespread protests against IMF-driven austerity measures. A government official said the new cabinet decided at a meeting after the swearing-in ceremony to withdraw a contentious personal and corporate tax bill which the previous government had sent to parliament and triggered the protests. King Abdullah appointed Omar al-Razzaz, a ...