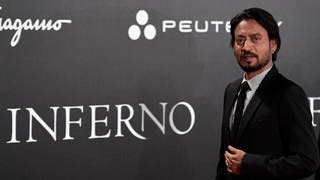 Thursday, 2 August 2018
Actor Irrfan Khan is a Bollywood star and Hollywood chameleon, who has bounced between the two with ease for decades, working with everyone from Mira Nair to Wes Anderson and Ang Lee and stealing scenes in both Oscar-winners ("Slumdog Millionaire") and blockbusters ("Jurassic World") alike. But all that's been put on hold as he undergoes treatment in London for a neuroendocrine tumor, a rare form of cancer. Although Khan's life now is very different from only ...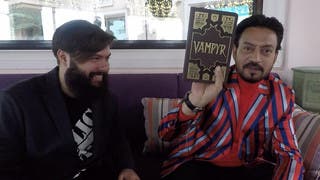 Wednesday, 31 January 2018
Irrfan Khan and I are sitting together outside café in Dubai, and he grabs my Buffy the Vampire Slayer notebook off the table. "I love this diary," Khan says, holding it up to the camera. "Fantastic." He has the attention of everyone around him, but, whether he notices or not, he doesn't let on. It's hard to get a read on him—he's soft-spoken and enigmatic, but still, he's dressed to catch your eye, wearing a bright red blazer with ...