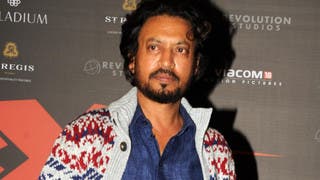 Friday, 16 March 2018
Bollywood star Irrfan Khan, known internationally for his roles in blockbusters "Life of Pi" and "Slumdog Millionaire", shocked fans on Friday by revealing he has a rare tumor.In a statement addressing speculation by fans and the media over his health, Khan said he has been diagnosed with a neuroendocrine tumor.The disease affects the body's hormonal messaging system and studies suggest it afflicts just 35 in 100,000 people."Learning that I have been diagnosed ...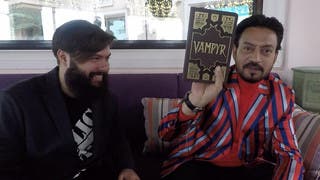 Wednesday, 31 January 2018
Irrfan Khan and I are sitting together outside café in Dubai, and he grabs my Buffy the Vampire Slayer notebook off the table. "I love this diary," Khan says, holding it up to the camera. "Fantastic." He has the attention of everyone around him, but, whether he notices or not, he doesn't let on. It's hard to get a read on him—he's soft-spoken and enigmatic, but still, he's dressed to catch your eye, wearing a bright red blazer with ...