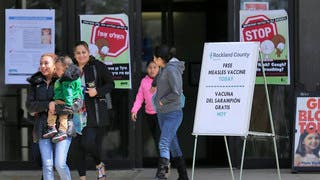 Monday, 29 April 2019
Adults in the United States who were vaccinated against measles decades ago may need a new dose depending on when they received the shot and their exposure risk, according to public health experts battling the nation's largest outbreak since the virus was deemed eliminated in 2000.Up to 10 percent of the 695 confirmed measles cases in the current outbreak occurred in people who received one or two doses of the vaccine, according to the US Centers for Disease Control and Prevention.The ...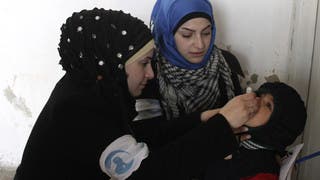 Friday, 7 February 2014
The number of measles cases recorded in Syria was 13 in 2012, but that the figure last year was thought to be over 700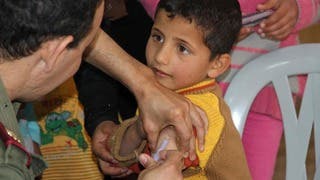 Tuesday, 18 June 2013
An epidemic of measles is sweeping through parts of northern Syria, with at least 7,000 people affected because the ongoing civil war has disrupted vaccination programs, Doctors Without Borders said on Tuesday. "The main factor leading to the worsening of the situation and to outbreaks has been the disruption of routine immunization activities," MSF said. Consequently, vaccination coverage for measles has dropped from around 80 percent to almost zero among young children, it added. ...