TOPICS
KING ABDULAZIZ INTERNATIONAL AIRPORT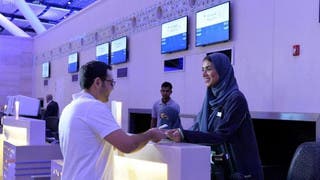 Wednesday, 30 May 2018
King Abdulaziz International Airport in Jeddah, Saudi Arabia, had a soft launch on Tuesday as part of a four-phase trial opening in preparations for full operation. It welcomed its first Saudia domestic flight , SV 1291, from al-Qurayyat as a part of the opening. The airport features advanced technology as well as a Hajj terminal designed especially for pilgrims taking part in their annual rituals. The Hajj Terminal has a distinctive tent-like roof structure designed by Bangladesh-American ...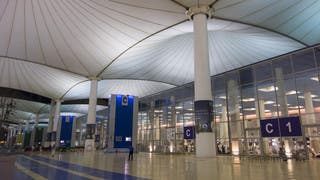 Wednesday, 21 February 2018
Saudi Arabia's aviation authority has terminated a concession agreement with Singapore's Changi Airports International and its local Saudi partner to operate the King Abdulaziz International Airport in Jeddah, it said in a statement on Wednesday. The General Authority of Civil Aviation (GACA) awarded the contract last April for a period of up to 20 years. It did not elaborate on its reason for cancelling the agreement. Changi and its partner, the Saudi Naval Support Company, ...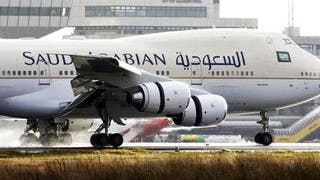 Monday, 9 June 2014
A newspaper reported the women officers as doing their jobs with 'finesse'