TOPICS
GIMNASIA Y ESGRIMA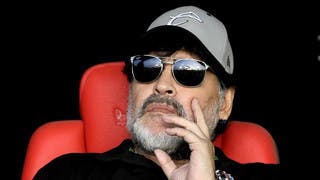 Monday, 16 September 2019
The Diego Maradona era as coach of Argentine side Gimnasia y Esgrima began with a loss on Sunday as defensive errors contributed to the club's 2-1 league defeat at home to Racing. Maradona, who took over at the ailing club last week, was an animated presence on the home touchline in La Plata, near Buenos Aires. However, a goalkeeping error allowed Racing to take the lead 36 minutes into the match and although Matias Garcia equalized for Gimnasia six minutes into ...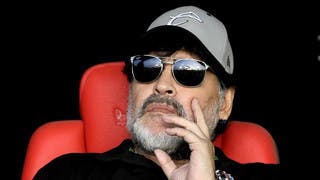 Friday, 6 September 2019
World Cup winner Diego Maradona has signed a deal with Argentine side Gimnasia y Esgrima, returning to coach in his homeland for the first time since 2010. "Star of world football, Diego Armando Maradona, has signed his name and is the new coach of Gimnasia," the club said in a short statement on Thursday. "The deal runs until the end of the current season." Maradona, who was an erratic and brilliant striker and is widely considered to be one of ...