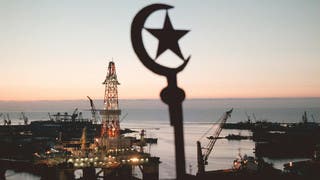 Friday, 26 July 2019
Azerbaijan rescued nine people from an Iranian cargo vessel after it sent a distress signal when it was in the Caspian Sea, Azerbaijan's state maritime agency said on Friday. Two helicopters and a border patrol vessel have been sent to the site of the accident, the agency said. The agency gave no details about what the vessel, the SHABAHANG, was carrying, the nature of the incident, or where it was heading.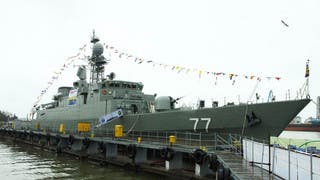 Thursday, 11 January 2018
An Iranian warship crashed into concrete wave breakers at a port in the Caspian Sea and two of its crew members are missing, according to local media reports. The 100-meter long warship, called Damavand, crashed at the harbour town of Bandar Anzali during stormy seas which kicked up waves as high as four meters, Gilnegah, a website focused on news about the northern province of Gilan, reported. Six crew members from the warship were initially knocked into the water ...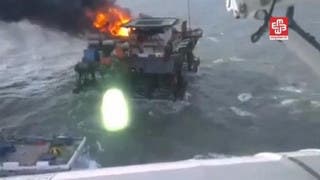 Saturday, 5 December 2015
Thirty-two workers have died after an offshore oil platform operated by Azerbaijan's state energy company SOCAR caught fire in the Caspian Sea