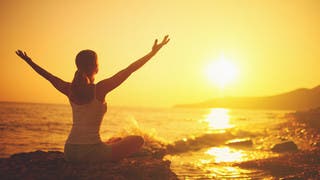 Tuesday, 18 April 2017
Say retreat to most people and they think of sitting in silence, purging or a restrictive holiday with very little fun. But that was last century. Modern retreats are about letting your soul sing and body flourish. Whether that's with yoga or lots of different activities, learning a new skill or being allowed to revel in the stunning locations. We round up some of the best retreats for a summer stay. SoulShine, Ibiza SoulShine are a new series of retreats who offer more than just the odd ...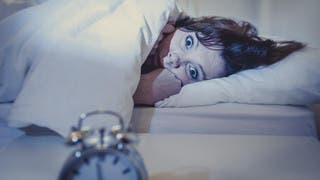 Monday, 23 June 2014
Our bodies' physical repair occurs between 10pm and 2am, after which psychogenic (mental) repair takes place until we wake up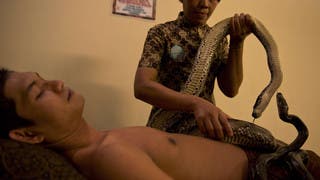 Tuesday, 5 November 2013
Lying on a massage table at a spa in the Indonesian capital Jakarta, Feri Tilukay closed his eyes and smiled blissfully as three enormous snakes slithered all over him. He is one of a small band of customers brave enough to try the "snake massage", where the gentle hands of a professionally trained masseuse are swapped for the cold, scaly skin of six-foot (1.8-metre) pythons. "It is a very unique sensation," Tilukay, 31, told AFP, as the snakes slid over him during a ...