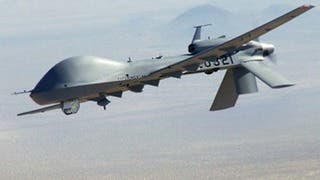 Friday, 4 January 2019
One of the main plotters behind the 2000 bombing of the USS Cole that left 17 American servicemen dead may have been killed in Yemen, the American military said Friday. "US forces conducted a precision strike Jan. 1st in the Marib (governorate), Yemen, targeting Jamal al-Badawi, a legacy Al-Qaeda operative in Yemen involved in the USS Cole bombing," said Captain Bill Urban, a spokesman for US Central Command. "US forces are still assessing the results of the strike following a ...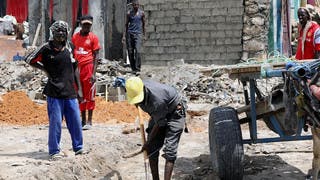 Saturday, 11 November 2017
The United States military said on Saturday it has carried out a new drone strike against the al-Shabab extremist group in Somalia, killing "several" militants. A statement by the US Africa Command said the strike was carried out Friday night in Lower Shabelle region, about 32 kilometers north of the capital, Mogadishu. It came a day after another strike in the Bay Region, about 100 miles west of Mogadishu. Friday's airstrike was the 23rd the US military has carried out this ...