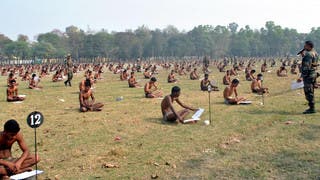 Friday, 9 February 2018
Elite counter-terrorism units and intelligence officers are being deployed for the first time to curb cheating by teenaged students in school-leaving examination in India's largest state, Uttar Pradesh, underlining the menace copying has become across the country. The Uttar Pradesh Government, run by Prime Minister Narendra Modi's Bharatiya Janata Party, has announced the unheard-of measures ahead of State Board examinations 6.6 million students of class 10 and 12 will sit for from ...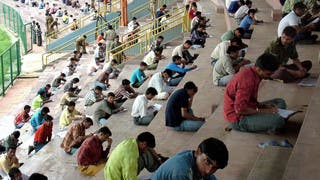 Wednesday, 27 September 2017
An Indian man has proved that age is just a number by passing masters examination at the ripe old age of 97. Raj Kumar Vaishya in Bareilly, Uttar Pradesh, registered as a student of the Nalanda Open University and passed the MA in economics final year examinations, the results of which were declared recently. According to a Hindustan Times report, Vaishya was born in April 1920 and has three sons who have all retired from central government services. He had graduated from Agra university way ...