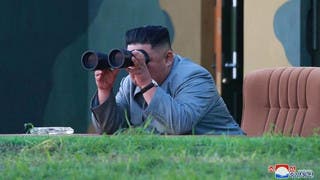 Thursday, 1 August 2019
North Korea's latest missile launches did not violate a pledge its leader Kim Jong Un made to US President Donald Trump, a senior US official said on Thursday, but efforts to resume denuclearization talks remained in doubt. Kim oversaw the first test firing of a "new-type large-calibre multiple launch guided rocket system" on Wednesday, North Korean state media reported. It followed six days after the launch of two similar short-range ballistic missiles, North Korea's ...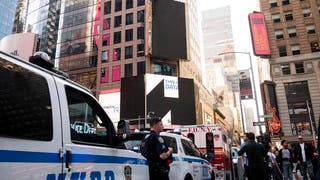 Friday, 7 June 2019
A New York man praised Osama Bin Laden and talked about killing police officers as he plotted an attack on Times Square, one of midtown Manhattan's most crowded crossroads, prosecutors said on Friday.Ashiqul Alam, 22, from Jackson Heights in the city's Queens borough, was charged with illegally acquiring firearms as part of a plan, federal officials said.Alam was arrested on Thursday after receiving two Glock 19 nine-millimeter semi-automatic pistols with their serial numbers ...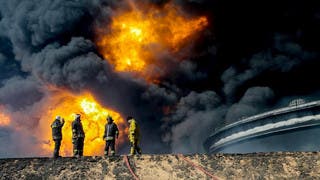 Saturday, 6 February 2016
ISIS forces have attacked Libya's oil infrastructure and taken control of the city of Sirte, exploiting a power vacuum in the North African country