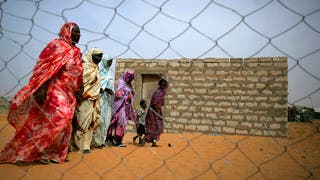 Wednesday, 4 April 2018
Not all slaves have been freed. In Mauritania, slavery is a reprehensible practice which still exists. A private court in Nouadhibou, Mauritania's second largest city, recently sentenced three slave owners up to 10 and 20 years in prison. El Eid Ould Mubarak, is a lawyer and human rights activist working on the case. "This is the first time there is a Mauritanian committee in place implementing the law against slavery: the verdict is valid, and is in line with the legal atmosphere ...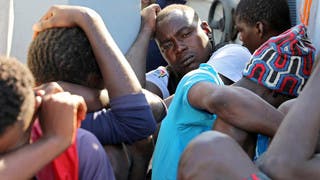 Thursday, 23 November 2017
Libyan activists took to social media to share a new footage of the struggles of illegal immigrants in Libya.The video believed to be filmed in the city of Sabratha west of the country shows migrants in an underground prison in very poor conditions.According to the information provided by Libyan activists, the migrants held inside the prison were kept in inhumane conditions.Prison walls had only small holes from which prisoners get water and lunch.The video shows some migrants who managed to ...