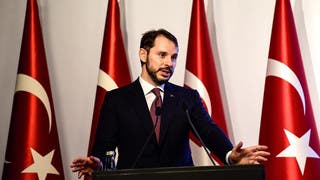 Monday, 5 November 2018
Turkish annual inflation surged to 25 percent in October, official data showed on Monday, hitting its highest in 15 years and underscoring the sustained impact of a currency crisis as the wider economy loses pace. Month-on-month, consumer prices jumped 2.67 percent, the Turkish Statistical Institute data showed, higher than the 2.0 percent forecast in a Reuters poll. In the wake of a lira slide, the government has cut its growth forecasts and investors say Turkey might ...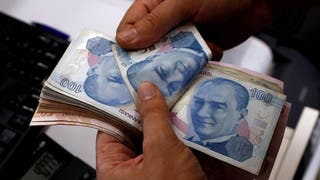 Thursday, 13 September 2018
Turkey's central bank raised its benchmark rate by a hefty 625 basis points on Thursday, the biggest such increase in President Tayyip Erdogan's 15-year rule, boosting the lira and possibly easing investor concern over his influence on monetary policy. The bank's Monetary Policy Committee raised the one-week repo rate to 24 percent, meaning it has now increased interest rates by 11.25 percentage points since late April in an attempt to put a floor under the tumbling currency. ...