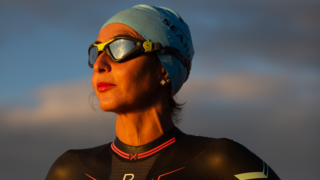 Friday, 8 March 2019
As a self-accomplished Saudi athlete, Dina al-Tayeb has found support for her passion from family and the community. In 2018, al-Tayeb became the first Arab woman to qualify for the ultimate Ironman World Championship. She was also the first Saudi Arabian to complete a full-distance Ironman triathlon, one of the toughest endurance events in the world. Due to the uniqueness of the long–endurance sport, the dentist and mother of three spent most of the time training on her own. However, with ...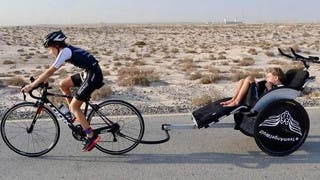 Friday, 9 November 2018
An 11-year-old girl completed a triathlon with her 15-year-old brother who was born with a rare disease at a triathlon event which was held in the spirit of the Dubai Fitness Challenge launched by Sheikh Hamdan al-Maktoum. According to Khaleej Times, Tia Watson took her brother, Rio, through all the stages of the triathlon that included a 750 meters swim, a 20km cycle and a 5km race. Watson was able to complete the challenge by pulling her brother in a kayak while she swam, stringing his ...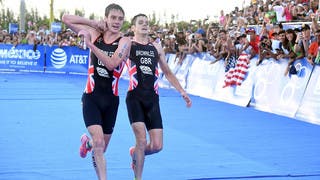 Tuesday, 20 September 2016
Alistair, who was running in third-place, caught hold of his disoriented brother, wrapping an arm around his shoulder over the final few metres