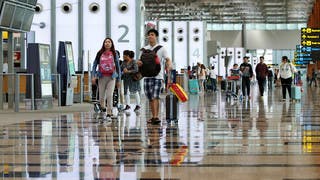 Sunday, 19 March 2017
Skytrax, an international air transport rating organizations based in London, UK, announced at the annual Skytrax World airport Awards, that city-state's Changi international Airport has been named as the "world's best Airport" for the fifth year in a row, CNN reported. According to Skytrax, the Airline and Airport awards; which are announced during a ceremony in Amsterdam on March 14, are described as "the Oscars of the aviation industry", and are based on ...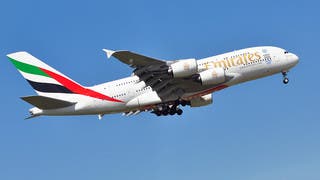 Thursday, 14 July 2016
This is the fourth time the Dubai airline has won the Skytrax World Airline Awards held at Farnborough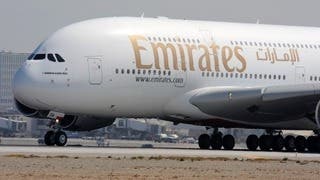 Wednesday, 19 June 2013
The Dubai-based carrier Emirates has been named the "World's Best Airline" for 2013 by Skytrax at the World Airline Awards. The research consultancy ranked last year's winner, Qatar Airways, as second after Emirates, while Abu Dhabi's Etihad Airways came seventh, according to the awards website. "For us, the awards clearly reflect a vote of confidence from global travellers, who acknowledge and appreciate our continuous drive to deliver high-quality service. ...