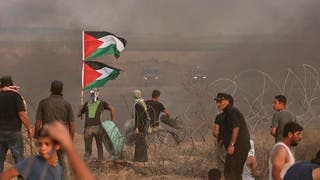 Friday, 2 November 2018
An Egyptian security delegation visited protests along the Gaza-Israel border Friday, organizers said, as it sought to broker a long-term truce between Israel and the Palestinian faction of Hamas. In the first such publicly announced visit by Egyptian officials, the delegation briefly attended the Palestinian demonstrations in northern Gaza, a statement from the head of the organizing committee said. Eyewitnesses said a car carrying the delegation briefly drove to a protest site a few hundred ...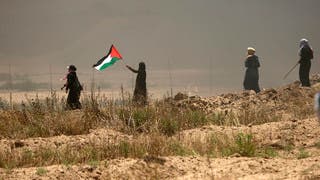 Thursday, 1 November 2018
Gaza protest leaders are calling for calmer border demonstrations Friday to give a chance to efforts to reach a long-term truce with Israel after months of deadly unrest, a source in the organizing committee said.However, previous such hopes for a deal have been dashed since protests and clashes along the border between Israel and the blockaded Gaza Strip began on March 30.It was not clear if demonstrators would heed calls for calm.Egypt and UN officials have been engaged in indirect talks ...