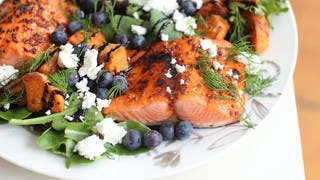 Friday, 21 June 2019
Inside an Indiana aquafarming complex, thousands of salmon eggs genetically modified to grow faster than normal are hatching into tiny fish. After growing to roughly 10 pounds in indoor tanks, they could be served in restaurants by late next year.The salmon produced by AquaBounty are the first genetically modified animals approved for human consumption in the US. They represent one way companies are pushing to transform the plants and animals we eat, even as consumer advocacy groups call for ...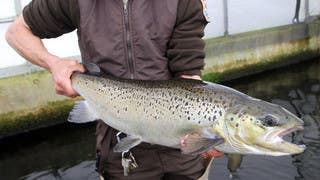 Saturday, 9 March 2019
US regulators are giving the green light to grow genetically modified salmon, which grows about twice as fast as normal. But the fish may still face legal challenges before it can be sold domestically. The Food and Drug Administration on Friday lifted an alert had that had prevented Massachusetts-based AquaBounty from importing its salmon eggs to its Indiana growing facility. The agency noted the salmon has already undergone its safety reviews, and that the fish will be required to be labeled as ...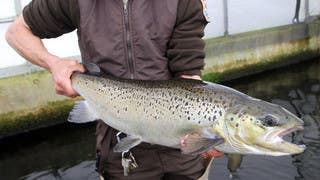 Thursday, 19 November 2015
Regulators have declared that food from AquaAdvantage Salmon is safe to eat and is as nutritious as food from other non-GE Atlantic salmon