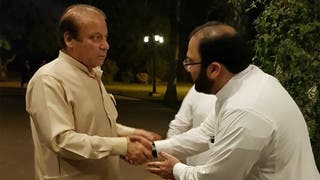 Wednesday, 12 September 2018
Pakistan's jailed former Prime Minister Nawaz Sharif and his daughter have been temporarily released on parole for the funeral of his wife, government and party sources said Wednesday. Kulsoom Nawaz died of cancer in London on Tuesday, two months after her husband and daughter returned to Pakistan and were immediately jailed for corruption. Sharif had travelled home in a bid to rally support for his Pakistan Muslim League-Nawaz (PML-N) party days before a bitterly fought general election. ...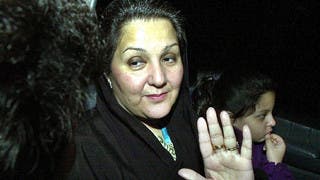 Tuesday, 11 September 2018
Kulsoom Nawaz, the wife of former Pakistan prime minister Nawaz Sharif, died of cancer in London on Tuesday as her husband remains locked up in jail in his home country following his fall from power. Nawaz, 68, who was first lady of Pakistan three times, was diagnosed with lymphoma in August last year and had been receiving treatment at a private hospital in London for months. "Yes, the death of Begum Kulsoom Nawaz is confirmed," Maryam Aurangzeb, a spokesperson of Pakistan Muslim ...