Wednesday, 24 October 2018
The newly appointed Yemeni Prime Minister Maeen Abdulmalik Saeed toured the storm-damaged al-Mahra governorate on Wednesday assessing the damage caused by storm "Laban." The tour is Abdulmalik Saeed's first official mission as new premier replacing Ahmed bin Dagher. He is expected to stay in al-Mahra for a few days in order to meet with the residents, check the conditions of governmental institutions and have a clear picture of the damage. The Yemeni Prime Minister is seeking ...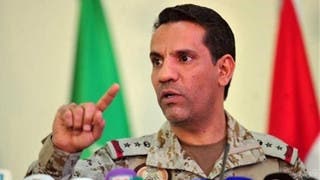 Thursday, 27 September 2018
The spokesman for the Arab coalition backing the legitimate government in Yemen, Colonel Turki al-Maliki, denied media reports about issuing an arrest warrant against an official in Yemen's al-Mahra governorate. "The incorrect and misleading media reported the issuance of an arrest warrant against former First undersecretary of Mahra governor Ali Salem al-Harizi," he said. Maliki did not rule out that al-Harizi actions in this regard is aiming for social and political gain. In ...