TOPICS
HAMAD BIN ABDULAZIZ AL-KAWARI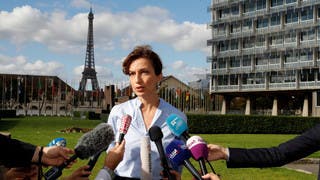 Friday, 13 October 2017
The United Nations' cultural agency selected former French culture minister Audrey Azoulay as its new chief on Friday, handing her the keys to revive UNESCO's fortunes after the United States pulled out. Azoulay, 49, former French culture minister, defeated her Qatari rival by two votes in a cliffhanger election. She came from behind after six rounds of voting to defeat Hamad bin Abdulaziz Al-Kawari, also a former culture minister, by 30 votes to 28. The decision will now be put ...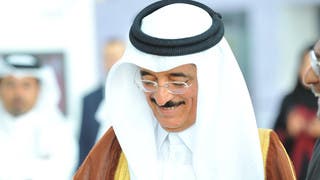 Wednesday, 11 October 2017
The daughter and son-in-law of Qatar's candidate for top UNESCO post were charged, sentenced and eventually acquitted for a 2012 Doha mall fire that killed 13 children and four adults. Hamad bin Abdulaziz al-Kawari, Qatar's former minister of culture, was announced as one of nine short-listed candidates for the post of UNESCO director-general. His daughter, Iman Hamad al-Kuwari and her husband Sheikh Ali Bin Jassim al-Thani, Qatar's Ambassador to Belgium, were co-owners of ...