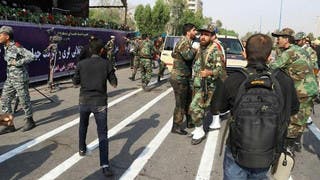 Monday, 24 September 2018
ISIS' Amaq agency has posted a video of three men in a vehicle who it said were on their way to carry out an attack on an Iranian military parade. Two of the men spoke in Arabic about jihad, while the third spoke in Farsi suggesting they were targeting Iranian Revolutionary Guards, according to the recording, released after Saturday's assault on the Guards in the Iranian city of Ahwaz.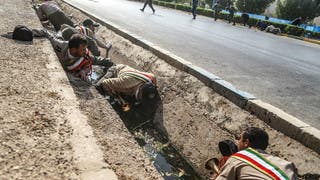 Sunday, 23 September 2018
Iran on Sunday summoned the top diplomat of the United Arab Emirates over a tweet attributed to a UAE writer on the weekend's attack on an Iranian military parade in Ahwaz province. The Emirati charge d'affaires was summoned to the foreign ministry over what Iran is considering as "blatant support" for Saturday's attack in the city of Ahwaz that killed 29 people, said the ministry's spokesman Bahram Ghasemi. The spokesperson described falsely the writer as a ...