TOPICS
TREASURY SECRETARY STEVEN MNUCHIN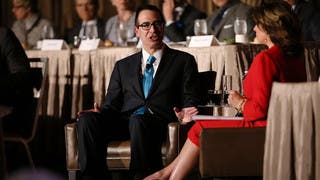 Saturday, 30 June 2018
President Donald Trump denied Friday he is planning to withdraw the United States from the World Trade Organization."I'm not talking about pulling out," he told reporters on Air Force One when asked about reports he was planning an exit from the the global trading body.Trump has branded the WTO a "disaster" and flouted international trade norms by hitting key allies with stinging tariffs, and imposing crippling fees on Chinese goods in the name of US national ...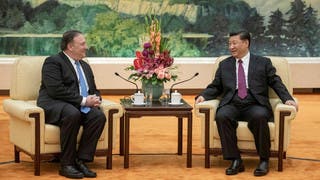 Friday, 15 June 2018
US President Donald Trump is expected to direct a "pretty significant action" in trade tariffs against China affecting around $50 billion in Chinese goods, an administration official said on Thursday. US trade officials were meeting at the White House on Thursday afternoon to discuss the issue, with Treasury Secretary Steven Mnuchin arguing against the move, the official said. The official told Reuters that Trump no longer thought of China's influence over North Korea as a ...