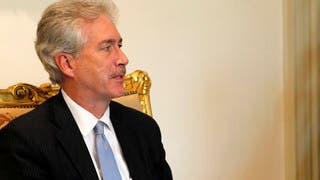 Saturday, 12 April 2014
Deputy Secretary of State William Burns will step down in October, having several times delayed retirement at the request of Obama and Kerry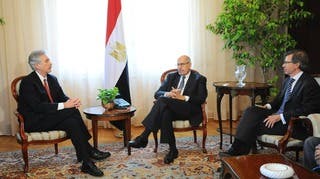 Saturday, 3 August 2013
Allies of deposed Egyptian President Mohamed Mursi told mediators on Saturday that they respected the demands of a mass protest that led to his downfall but that army chief Abdel Fattah al-Sisi must not be part of any political deal. Tarek El-Malt, spokesman for the pro-Mursi delegation that met the envoys from the United States and the European Union, also said Mursi's allies were seeking a solution to Egypt's crisis based on a constitution suspended after he was deposed. Malt, speaking to ...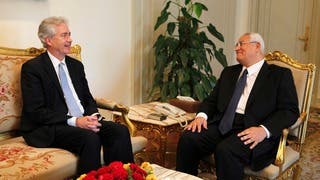 Monday, 15 July 2013
U.S. Deputy Secretary of State William Burns called on Monday for dialogue between rival Egyptian factions, stressing America's impartiality in the country's domestic politics. In the first high-level visit by a U.S. official to Egypt since the ouster of former president Mohammad Mursi, Burns said top Muslim Brotherhood leader should be released for a national reconciliation dialogue to start. "If representatives of some of the largest parties in Egypt are detained or excluded, ...