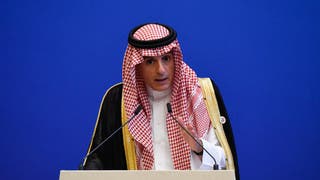 Thursday, 6 December 2018
Saudi Arabia's foreign minister Adel Al-Jubeir has expressed condolence over the demise of former US president George H.W. Bush. "On his death, US has lost a statesman and KSA lost a friend," Adel Al-Jubeir said in a tweet on Thursday. The tweet further said: "During his presidency, the Cold War ended, Germany reunified, Kuwait liberated from brutal invasion, the Madrid peace process began, and he did much for his nation". ALSO READ: Saudi King, Crown Prince offer ...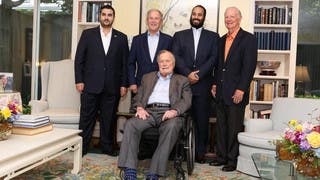 Sunday, 8 April 2018
Saudi Crown Prince Mohammed bin Salman and Saudi ambassador to the United States Prince Khalid bin Salman visited former US President George H. W. Bush in Texas. On the occasion, the senior Bush tweeted expressing his delight at the "wonderful chance to celebrate the long-standing friendship between our two nations." He also mentioned that "the 43rd President [George W. Bush] and Jim Baker", the former US Secretary of State and White House Chief of Staff , were also ...