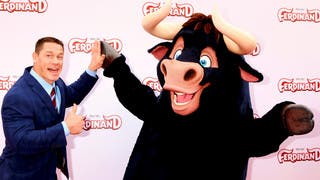 Sunday, 17 December 2017
It's early December and when I walk into the room, John Cena is waiting for me. I expected there to be a camera crew, but instead, it's just me and him. He picks up on my confusion."I'm not dressed for cameras, man," he says to me."That's one of your better suits, honestly. No offense," I say.Cena is in Dubai to promote his new animated feature Ferdinand, based on the classic children's book. He plays the titular character—a bull who, ...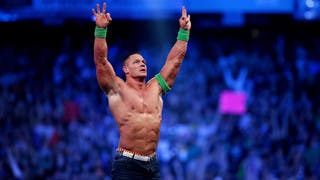 Tuesday, 8 September 2015
A number of GCC countries have been "infatuated by WWE" given its cross between sport and entertainment appeals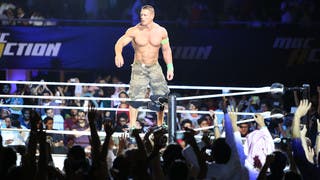 Wednesday, 23 April 2014
Hussam al-Mayman, Al Arabiya News - Riyadh Saudi Arabia was treated to three days of wrestling mania last week with a WWE Live event that saw pro-wrestlers John Cena and Randy Orton take to the ring for the first time in the kingdom. Enthusiasm ran high outside the Green Halls Stadium in Riyadh, where the event was held from Thursday to Saturday. Tarek, a self-confessed John Cena fan, told Al Arabiya News Channel that he was excited at the chance to see his favorite ...