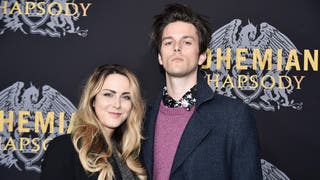 Monday, 7 January 2019
In a Golden Globes chock full of upsets, the Freddie Mercury biopic "Bohemian Rhapsody" took best picture, drama, over Bradley Cooper's heavily favored "A Star is Born" and Glenn Close bested Lady Gaga for best actress. Few winners were seen as more certain than Lady Gaga as best actress in a drama at Sunday's ceremony at the Beverly Hilton Hotel in Beverly Hills, California. But the veteran actress Close pulled off the shocker for her performance in The Wife, ...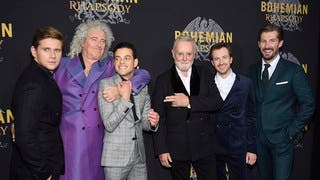 Tuesday, 11 December 2018
They said it would never sell, with its six-minute playing time, operatic passages and lyrics about Galileo and Scaramouche, but the Queen song "Bohemian Rhapsody" on Monday became the most streamed song from the 20th century. Boosted by the new movie "Bohemian Rhapsody," the 1975 single and music video surpassed 1.6 billion streams globally, record company Universal Music Group said in a statement. The song overtook the likes of Nirvana's ...