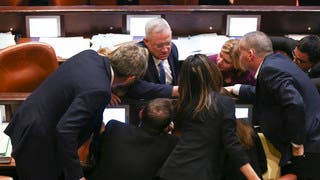 Thursday, 12 December 2019
The Israeli parliament approved on Thursday a motion to hold a new national election on March 2, the country's third in less than a year. The motion, passed in a vote of 94 lawmakers in favor against none who were opposed, came hours after a final deadline passed to form a government following the last election, in September.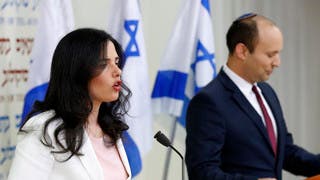 Monday, 29 July 2019
Israeli far-right parties announced Monday they have reached a deal to unite for September elections, in a move that could boost Prime Minister Benjamin Netanyahu's hopes of remaining in office.Former justice minister Ayelet Shaked will lead the alliance while current education minister Rafi Peretz will be second on the list, the parties said in a statement.Transport minister Bezalel Smotrich will be third and former education minister Naftali Bennett fourth.The new alliance between the ...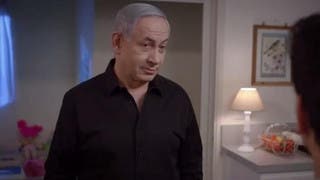 Sunday, 1 February 2015
'Who would you rather look after our kids? Me, or Tzipi and Bugi?' the PM said in reference to