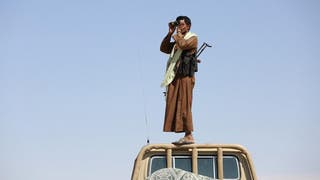 Monday, 29 January 2018
The Yemeni army said on Sunday that around 200 commanders and figures who are loyal to the Houthi militia joined legitimate forces in Jawf, north of the country, adding that more are joining them by the hour. Brigadier General Ali Mohsen al-Hedi said coordination is underway with Jawf clerics, dignitaries and commanders who want to join legitimate forces and the national army. He added that most commanders and dignitaries have not yet announced joining legitimacy due to security reasons. A ...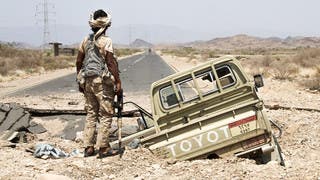 Monday, 19 June 2017
The Yemeni army took control of Jabal Ham, the border between the provinces of al-Jawf and Amran, where the soldiers of the Sixth Military Region are clashing to control the ruling areas.The militias were entrenched at the foot of Mount Ham after the National Army took control of its summit, causing the Houthi's to suffer setbacks.The commander of the 122nd Brigade said in an exclusive interview that the militias are killing the injured elements so as not to care for them.The Battle of ...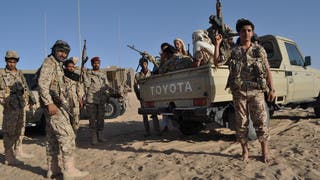 Saturday, 1 October 2016
Clashes, which saw the pro-Yemeni government forces recapturing large parts of Ghail, killed 11 Houthi militias