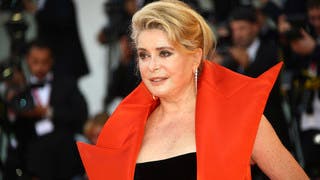 Wednesday, 6 November 2019
French actress Catherine Deneuve, 76, was admitted to a hospital in Paris after suffering a stroke, French news agency AFP reported on its Twitter feed. "Catherine Deneuve has suffered a very limited and therefore reversible ischemic stroke. Happily, her motor control has not been affected, she will need a few days' rest," AFP celebrity reporter Jean-François Guyot reported on his Twitter feed, quoting from a Deneuve family statement sent to AFP by her agent.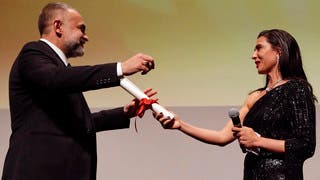 Saturday, 25 May 2019
A Brazilian victory in Cannes has sent a message of hope at a difficult time for the country's movie industry, director Karim Ainouz said on Friday after winning an award at one of the film festival's prestigious side competitions. "The Invisible Life of Euridice Gusmao", a tale of two sisters and their struggles in a male-dominated society in 1950s-era Brazil, won the Un Certain Regard prize at Cannes, which aims to shine a light on more unusual movies. Brazil's ...