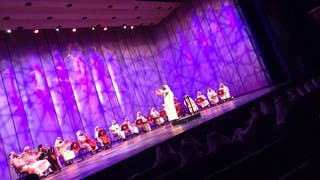 Thursday, 8 March 2018
Dubai Opera featured for the first time, on Wednesday night, an Arabic music concert led by professional musicians of the newly launched Dubai Music Band. Dubai Music Band presented a collection of famous Khaleeji, Arabic and classic songs which are very popular in the region. Maestro Ahmed Taha led the musicians through classic pieces, including "Magadeer", for Khaleeji star Talal Madah, "Nasam 'Alayna Al Hawa" by Al Rahbani for Lebanese singer Fayrouz, and ...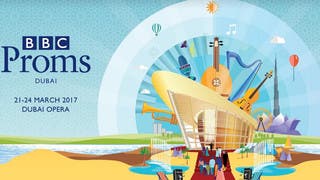 Wednesday, 15 February 2017
Dubai Opera will host the Middle East's first classical music pop-up festival from the UK's renowned BBC Proms in March. Here's everything you need to know. It runs over four days The BBC Proms is the cornerstone of London's cultural calendar and the world's largest classical musical festival, held during the summer over eight weeks. In conjunction with the BBC Symphony Orchestra and BBC Singers, the BBC Dubai Proms will feature six separate concerts over four days at Dubai Opera, from March 21 ...