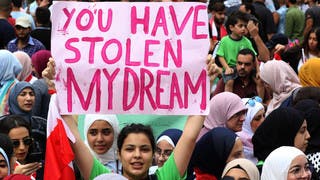 Thursday, 24 October 2019
Lebanon has entered its second week of demonstrations as President Michel Aoun is due to address the nation later on Thursday. Protests which began a week ago have sustained momentum throughout the week, with demonstrators refusing to clear roadblocks across the country. Major protests are set for Beirut, Tripoli, and other major cities and towns. Many roads and highways across the country remain blocked, including the major highways into Beirut, according to Al Arabiya's correspondent. Other ...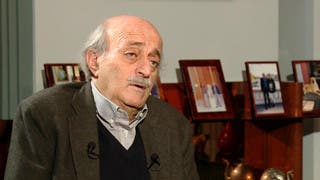 Thursday, 2 May 2019
The President of the Lebanese Progressive Socialist Party, Walid Joumblatt, said that Syrian President Bashar al-Assad only stayed in power because of armies that are present in Syria, in an Exclusive interview with Al Arabiya. Asked if he sees Bashar al-Assad staying in power for the next 20 years, Joumblatt said: "He cannot stay. Stay to rule what? Syria's rubble? People who are displaced in Lebanon, Jordan, Turkey and across the world? He has stayed as a result of armies present ...