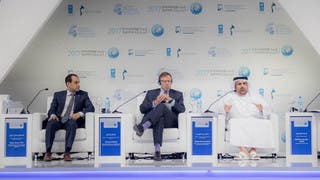 Wednesday, 22 November 2017
The fourth annual Knowledge Summit, organised by the Mohammed bin Rashid Al Maktoum Knowledge Foundation (MBRF), on its second day kicked off with a panel discussing the inaugural Global Knowledge Index, launched the previous day. The Knowledge Summit 2017 was held under the theme 'Knowledge and the Fourth Industrial Revolution'. The panel brought together the leading figures on the Index, namely: MBRF's CEO Jamal bin Huwaireb; Dr Hany Torky, Chief Technical Advisor of the ...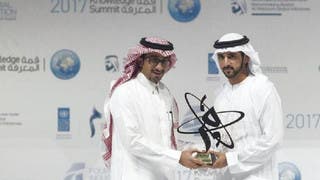 Wednesday, 22 November 2017
Winners of the $1 million (Dh3.67m) Shaikh Mohammad Bin Rashid Knowledge Award were honored during the opening ceremony of the fourth Knowledge Summit on Tuesday.The much-anticipated award, went to MiSK Foundation, which specializes in developing educational institutions and supporting scientific research, and to Hiroshi Komiyama, Chairman, Mitsubishi Research Instititute, Wendy Kopp, Founder of Teach For America and CEO/Co-founder of Teach for All. MiSK Foundation — founded by Prince ...