TOPICS
ENAS MOUSTAFA YOUSSEF KHOURSHID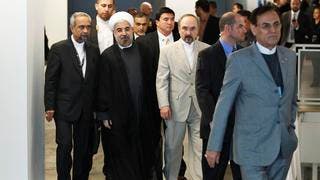 Thursday, 26 September 2013
Iran and six world powers headed into nuclear talks at the U.N. on Thursday with U.S. officials tamping down expectations of any quick breakthrough. The meeting will mark the highest-level direct contact between the United States and Iran in six years as Secretary of State John Kerry comes face-to-face with Iranian Foreign Minister Javad Zarif. It aims to pave the way for the first round of substantive negotiations on Iran's disputed nuclear program since April. That round is expected to be set ...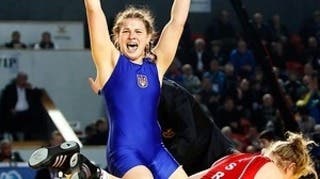 Wednesday, 3 July 2013
Wrestling's governing body says it suspended an Egyptian athlete who allegedly bit her Israeli opponent during a bout. Enas Moustafa Youssef Khourshid also reportedly disrespected wrestling protocol by refusing to shake the hand of Ilana Kartysh of Israel before or after their semifinal match at a Grand Prix event last month in Sassari, Italy. FILA President Nenad Lalovic writes in an email to The Associated Press that "the Egyptian female wrestler was immediately suspended." ...