Saturday, 15 September 2018
Abu Dhabi Financial Group (ADFG) has submitted a revised bid to acquire the management rights for the Middle East funds of stricken Dubai-based Abraaj, according to a document seen by Reuters. The Abu Dhabi-based alternative investment firm is among more than a dozen bidders seeking to buy the bulk of Abraaj's private equity funds. But in a letter to investors in Abraaj Funds, ADFG said that the bid is unlikely to materialize given the "convolution" of the situation. To ...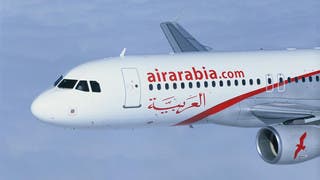 Wednesday, 20 June 2018
Air Arabia has an overall exposure of $336 million to Dubai-based private equity firm Abraaj, which has filed for provisional liquidation, the airline said on Wednesday. The carrier said in a statement emailed to Reuters that it had appointed a legal representative to protect its business. Shares in Air Arabia, the only listed airline in the United Arab Emirates, plunged 7 percent this week because of the link between the airline and Abraaj. Abraaj, the Middle East's biggest private ...