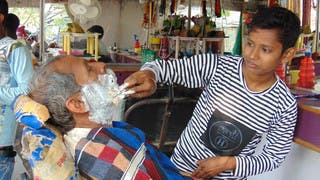 Friday, 4 January 2019
Two teenaged girls from India have emerged as role model for the society due to their sheer grit and determination. They run gents' hair cutting salon to ensure their family doesn't starve and they could complete their study. There's a catch though – the girls, both sisters, didn't come into the business on their own but rather by compulsion after their father Dhruv Narayan who was running the barber shop suddenly suffered serious paralytic attacks five years ago. ...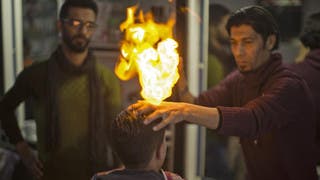 Saturday, 4 February 2017
He covers the client's hair in flammable powders and liquid before setting it on fire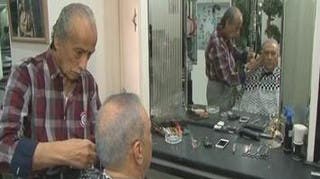 Friday, 25 October 2013
In Cairo's al-Muhandiseen neighborhood, lays a famous parlor shop. The owner Mahmood Labeeb has earned the title: the presidents' barber. Labeeb trimmed hairs of two Egyptian heads of state. He perfected late President Anwar al-Sadat and ousted President Hosni Mubarak. Sadat knew about Labeeb's talent after reportedly admiring the haircut of late President Jamal Abdulnaser's son. Labeeb's talent has earned him the trust of many. "I answer according to the ...