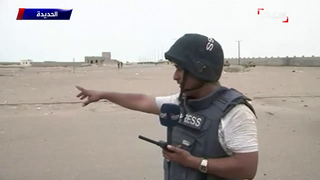 Saturday, 16 June 2018
Al Arabiya camera crew filmed on Saturday inside the vicinity of Yemen's Hodeidah airport after the Yemeni legitimate forces with the popular resistance backed by the Arab coalition, freed the airport from the grip of the Houthi militia. Al Arabiya correspondent said an operation to remove landmines is going on, while the Yemeni Army started combing the area for Houthi fighters and blocking the main highway linking between Hodeidah and Sanaa. The correspondent confirmed that 30 Houthis ...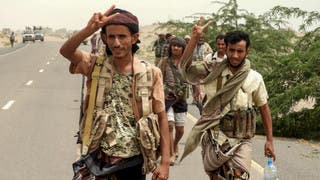 Saturday, 16 June 2018
Arab Coalition forces have "liberated" the airport in Yemen's main port city of Hodeidah, the media office of the Yemeni military said on Saturday. "Army forces backed by the resistance and the Arab alliance freed Hodeidah international airport from the grip of the Houthi militia," the media office said on Twitter on Saturday. A source with the coalition-backed Yemeni military said troops had surrounded the main airport building. "We need some time to make sure ...