TOPICS
BANGSAMORO ISLAMIC FREEDOM FIGHTERS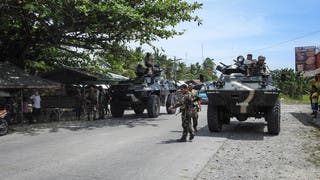 Sunday, 11 March 2018
At least 44 pro-ISIS militants were killed and 26 more were wounded when Philippine soldiers shelled positions held by the rebels in southern Maguindanao province, the army said on Sunday. The fighting, initially with about 50 members of the Bangsamoro Islamic Freedom Fighters (BIFF), broke out in a remote village in Datu Saudi Ampatuan town from Thursday morning and lasted the following day, said Lt. Col. Gerry Besana. A soldier was slightly wounded, the army said in a separate statement. ...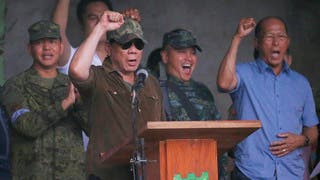 Friday, 9 March 2018
The Philippine military said on Friday it had killed at least eight Islamic militants in an operation to stop extremist efforts to set up base in the country's south following the deadly five-month siege of Marawi city last year.Armored vehicles and artillery were used against about 50 gunmen from the Bangsamoro Islamic Freedom Fighters (BIFF) on Mindanao island on Thursday, local military spokesman Lieutenant-Colonel Gerry Bisana said in a report.The military said last month that gunmen ...