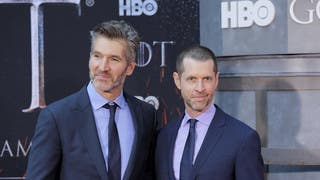 Wednesday, 10 April 2019
The creators of global smash television series "Game of Thrones" say they knew how they would end the show five years ago, and are anxious that fans will like it. "We want people to love it. It matters a lot to us," said D.B. Weiss, who along with David Benioff created the series that is based on the novels of George R.R. Martin. "We also know that no matter what we do, even if it's the optimal version, that a certain number of people will hate the best of ...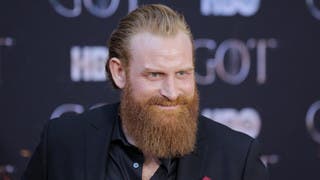 Thursday, 4 April 2019
Sophie Turner wore her waterproof mascara. The actress knew there would be a lot of crying. She and the rest of the cast of "Game of Thrones" descended on Radio City Music Hall on Wednesday to bid farewell to the HBO hit show after eight seasons. "It's very exciting because there's a whole new chapter of our lives we're embarking on, but it's also really sad because this other chapter is closing, and we won't be able to play these amazing ...