TOPICS
CROWN PRINCE MOHAMMAD BIN SALMAN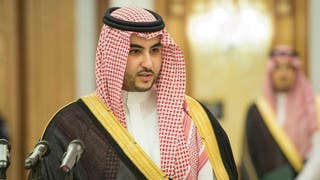 Sunday, 5 January 2020
Saudi Arabia's Crown Prince Mohammad bin Salman has issued directives to Vice Defense Minister Prince Khalid bin Salman to conduct an official visit to Washington and London in the next two days, according to sources who spoke to pan-Arab newspaper Asharq al-Awsat. "In the United States, he will meet with senior officials at the White House as well as those at the State and Defense departments, in the framework of the Kingdom's endeavor to exert all efforts to achieve calm, ...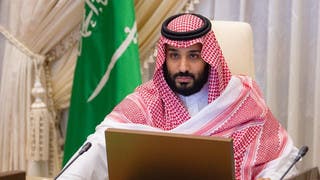 Friday, 5 October 2018
In an interview with Bloomberg, Saudi Arabia's crown prince Mohammad bin Salman touched on a wide range of topics, including the diplomatic row with Canada. The crown prince said that it is up to the Canadians regarding restoring ties with the kingdom, saying: "It's up to them. They've taken actions against UN law and against diplomatic principles. They interfered in issues that are not Canadian. They're not Canadian citizens, they're not Canadian ...