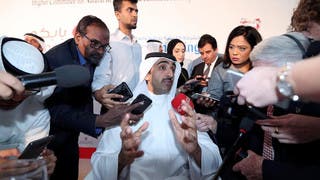 Thursday, 10 May 2018
Bahrain's government has launched an energy fund that aims to raise $1 billion from local, regional and international investors to develop the kingdom's energy assets, Oil Minister Sheikh Mohammed bin Khalifa al-Khalifa said on Thursday. The Bahrain Energy Fund will receive its initial capital from local entities including Nogaholding, the investment arm of Bahrain's National Oil and Gas Authority, as well as from investment banks Osool and SICO, according to the ...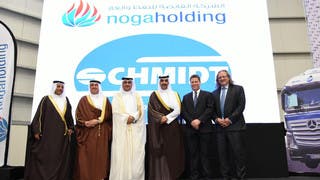 Wednesday, 8 November 2017
Nogaholding, the investment and business development arm of National Oil and Gas Authority (NOGA) in Bahrain and Schmidt Heilbronn has on Wednesday inaugurated its new joint venture facility, Schmidt Logistics Bahrain. The $20million facility will create around 100 jobs in the logistics sector (directly and indirectly). Located in the Bahrain Logistics Zone, it will support the zone's expanding operations, particularly in the chemical and petrochemical logistics market. Shaikh Mohamed ...