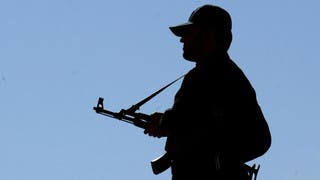 Thursday, 27 April 2017
Nine Iranian border guards were killed on Wednesday near Mirjaveh district after clashes with the armed Balochi insurgent group Army of Justice, the prosecutor general of Zahedan province announced. Iranian news agency IRNA quoted Movahedi Rad confirming the news on Thursday saying two other border guards were injured during the clashes. He said that "the terrorists managed to escape into Pakistan territory after attacking the border guards in the Zero border point". Iran's ...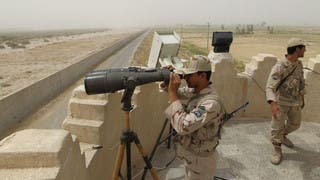 Wednesday, 6 November 2013
Gunman ambushed and killed an Iranian state prosecutor Wednesday in a restive southeastern region near the Pakistani border, reports said, less than two weeks ago after militants killed 14 border guards and prisoners described as "rebels" were later hanged in apparent reprisal. It was not immediately clear whether the latest killing was linked to the unrest in Sistan-Baluchistan province, which includes clashes with drug smugglers and sporadic battles with an armed faction that claims ...