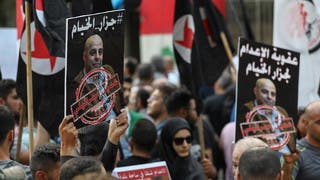 Tuesday, 17 September 2019
A Lebanese judge issued an arrest warrant Tuesday for a Lebanese American who confessed he'd worked for Israel during its occupation of Lebanon for nearly two decades, Lebanese judicial officials said.The officials said acting military investigative judge Najat Abu Shakra postponed the questioning of Amer Fakhoury at the Military Court in Beirut pending permission from Lebanon's Bar Association for an American lawyer to attend.The officials said Fakhoury told the judge he wants the ...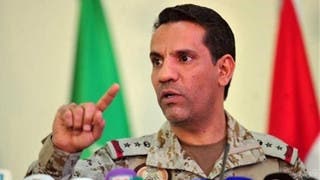 Thursday, 27 September 2018
The spokesman for the Arab coalition backing the legitimate government in Yemen, Colonel Turki al-Maliki, denied media reports about issuing an arrest warrant against an official in Yemen's al-Mahra governorate. "The incorrect and misleading media reported the issuance of an arrest warrant against former First undersecretary of Mahra governor Ali Salem al-Harizi," he said. Maliki did not rule out that al-Harizi actions in this regard is aiming for social and political gain. In ...