TOPICS
RUSSIAN ENERGY MINISTER ALEXANDER NOVAK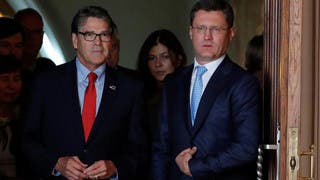 Thursday, 13 September 2018
Saudi Arabia, other members of OPEC and Russia are to be admired for trying to prevent a spike in oil prices, US Energy Secretary Rick Perry told reporters after meeting Russian Energy Minister Alexander Novak in Moscow. US sanctions on Iran's energy industry, which come into force in November, have already cut supply back to two-year lows, while falling Venezuelan output and unplanned outages elsewhere will also keep the supply-demand balance tight, the International Energy Agency said on ...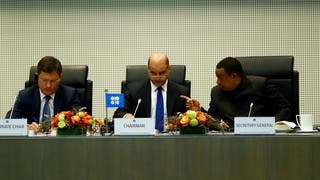 Friday, 22 September 2017
Output cuts by OPEC and other oil producers are clearing a supply glut that has depressed crude prices for three years, ministers said on Friday, suggesting they could extend cooperation well into 2018. The Organization of the Petroleum Exporting Countries, Russia and several other producers have cut production by about 1.8 million barrels per day (bpd) since January. They are now considering extending the supply deal beyond its March 2018 expiry. Ministers on a panel monitoring the pact, ...